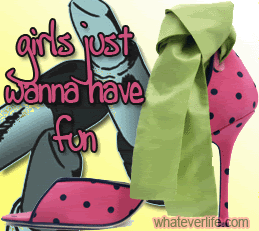 What a fun-filled weekend we've had so far! Candye Thursday night,
Bad Idea
Friday night (love those guys!), then a birthday party with
Excess
last night! (We got there so late, because we got a just a
little bit
lost. Why oh why are men so opposed to asking for directions?) Of course there was also the Friday night visit with
My Mermaid
, wish I could've seen her Medusa side dancing last night but we just couldn't make it to either show. Next time I will be there with bells on.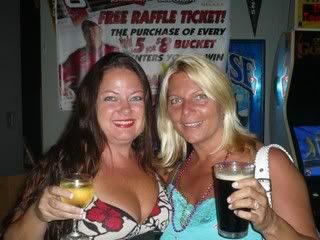 (Above is me with my lovely Princess friend, Cinderella. She's so much fun to be with, just love her voluptuous self!)
Whew! I am tired but have had a wonderful weekend so far. Friends keep asking me how I keep up with these late nights, out & about as much as Beren and I are. Well, I guess because I spent my 20's and 30's raising babies, I'm ready to party now in my 40's! I have the perfect mix of work/play/family right now, am just living life to the fullest while I'm young enough to do so. I can't remember the last weekend that we didn't go out to see a band, we really are so lucky to have great live music right at our doorstep. And, yeah, it's pretty cool to know the bandmembers as well. (I'm such a groupie!)
Yesterday we just hung out at the pool all day long, today looks to be the same. Beren and Mike are going to grill some chicken and I'm planning a nice long float in the pool. Ahh...some beauty rest is definitely in order for this partying princess!