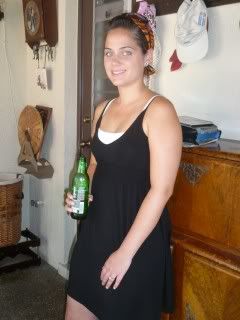 My baby's getting married!
Kali and Kevin came over Saturday afternoon to announce their engagement! I am so thrilled for both of them, couldn't ask for a nicer son-in-law, or one who loves Kali more. They are really an adorable couple and they get along so well, have been together over 3 years now and are just so happy together.
So, what's a Mom to do when this announcement is made? First, you cry, just a little. You reminisce about when she was born, bemoan the passing of time, shake your head at how much she's grown up..then you
throw a party!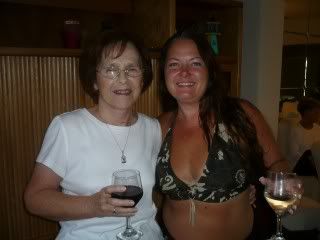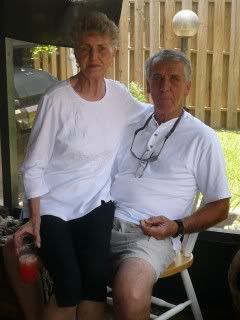 Yesterday we invited both sets of Grandparents over, as well as both my exes, she shared her good news to each as they arrived. What a wonderful mixed-up family we have! There was Beren flipping burgers as Kali's father and stepfather shared some beers, Strider's new bride frolicking in the pool and sipping chardonnay with me, her son happily playing with Beren's girls..my parents greeting Strider's parents and planning another dinner out together..all of us just having a grand ol' time! We made wonderful memories yesterday, and I look forward to many more to come.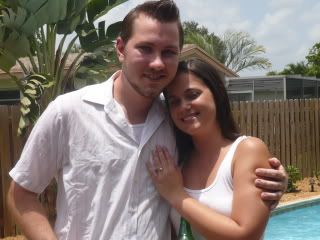 Welcome to the family, Kevin!