to lift a princess' spirits!
Even though it rained for most of the day, Beren and I managed to have a lovely Sunday! We started the day with some coffee & cuddle time, then we drove South to
Moonfaire
at the
Coral Castle
. I've wanted to see the Castle for years and never managed to get there, am so glad that I finally made it! What an amazing, magical place! I'll definitely go back to Moonfaire in December for more witchy goodies, only came home today with a big bunch of fresh sage. I wish the rain had held off, was really looking forward to the drumming circle.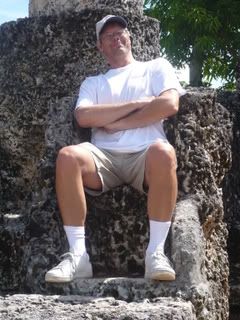 After the faire we had some tasty bbq lunch at a new-to-us restaurant called Shivers, then we stopped off at the sailing club for a bit. The weather was not conducive to sailing but we hung out on the boat, had a beer and did a couple of minor maintenance chores.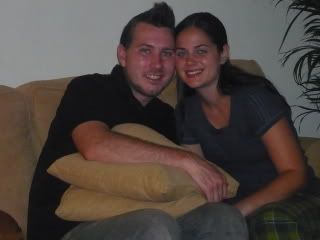 We stopped by Kali & Kevin's house for a quick visit, seems they've recovered nicely from their Engagement Party! What a lovely evening it was, everyone had a great time, was wonderful to catch up with some old friends.
Now, an evening of football, newspaper-reading and just general relaxation. Good stuff.