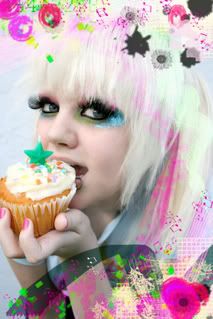 You all know how much I love cupcakes, right? Even when I'm dieting and therefore not indulging myself, I adore baking, decorating and serving them to appreciative friends and family members. So, when I saw this wonderful website, Cupcakes for a Cause, I just had to pass it along to fellow bloggers and cupcake-lovers!
National
Cupcakes for a Cause Week
is October 15-21, when participating bakeries across the US help support CancerCare for Kids. Help us spread the word now! Design your own virtual E-Cupcake and send it to a friend. It's cute, fun, and it's free!