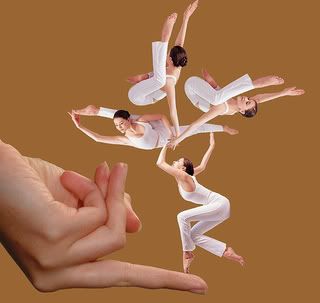 Horoscope today is right on, am looking forward to a nice home-cooked meal and some quiet time with family tonight. I've been putting in a few more hours at work and while it takes away from home time, I love being busy and certainly could use the dollars right now! Besides, my workmates are so much fun, hardly seems like work some days. My house definitely needs some beautification, am still working on the outside landscaping but cash flow issues have put that on hold. Fortunately Josee will be here tomorrow to clean for me, I adore her!
The rest of the week will be busy but in a good way - lunch with my best friend today, are finally getting together to honor her early December birthday!
Thursday Beren and I head over to Naples for a business trip/celebration..big milestone(s) to celebrate...champagne and a romantic dinner will definitely be involved.
Friday I am volunteering with
my wolves
, can't wait for those wolfy kisses!
Saturday afternoon we're attending a retirement party for one of Beren's favorite bosses, then off to pick up his girls for the weekend! I'm hoping to hit a cool
music fest
late Saturday or Sunday, looks likes something even the kids would enjoy.
Then, Sunday is the Superbowl. Now, I am not a football fan, no doubt about it, but my boss has invited us to an awesome party at his clubhouse, great food & big screen tv, heated pool for those who'd like to take a break from the big game. I'm hoping that Kali & Kevin join us for that one.
Whew..guess that's about it for me..am heading off to work, need to bring home the bacon you know. (or, in my case, that would be vegetarian "sausage" patties, thank you)
January 29, 2008
Balancing Needs
Leo Daily Horoscope

You may find comfort in home or family matters today. Perhaps you feel the need to spend quality time with loved ones or beautify your home to so that it feels more comfortable. These feelings might trigger fond childhood memories for you. If you have other obligations today that require your attention away from home, you may want to try putting some of those tasks aside or taking less time to accomplish them so you can return home sooner. You also may want to connect with loved ones and revel in their support and affection. Remember that your home and the people that matter to you can be your greatest sources of comfort.

We can create a greater sense of balance in our lives by establishing an ongoing compromise between fulfilling our obligations and meeting our emotional needs. Though our responsibilities may occasionally seem like an intrusion upon our personal time, we do have the ability to make time for both. We may periodically need to rearrange our schedule or postpone what we need to take care of. With a little flexibility and determination, however, we can meet our objectives and needs so that we are fulfilled in all areas of our life. By making an effort to balance your activities today, you can take care of yourself while fulfilling your obligations.