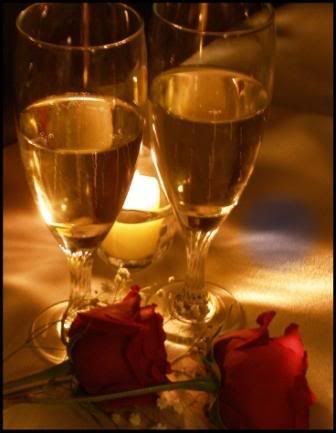 Today Beren and I are headed out of town to celebrate our Anniversary, the first "offical" one since it falls on Leap Year Day! We will be spending tonight and tomorrow night at a beautiful hotel on the water in St. Augustine! I'm so looking forward to some downtime with him, it's been a hectic, stressful few months and we are way overdue for some laid back couple time.
Sunday we intend to put on our wanna-be biker garb and head to Daytona for Bike Week before returning home.
I have the champagne chilling and my overnight bag packed with Victoria's Secret, what more could we possibly need?