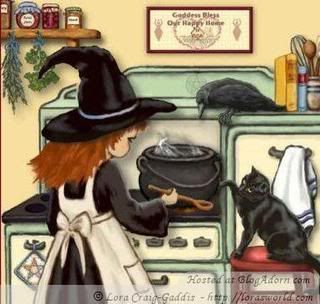 I am scouring the pantry for dinner ingredients, want to see if I can go another week without major grocery shopping. I found this recipe and it sounds delicious and just what I'm looking for. Even though it's hot outside, I never mind a nice warm bowl of soup, especially paired with a cool crispy salad as the recipe author suggests. Since we have a busy day ahead and I don't want to give into the not-so-frugal temptation of dining out, I'll be putting this into the crockpot so it'll be ready and waiting this evening!
Canned Soup
Submitted by: Karen-Jean Coxe
Rated: 4 out of 5 by 20 members Prep Time: 30 Minutes
Cook Time: 1 Hour Ready In: 1 Hour 30 Minutes
Yields: 7 servings
"I made up this recipe when I had no idea what to make for dinner, I had a lot of canned foods so I decided to use them. I hope this works for you as good as it works for me. Serve hot with homemade cornbread and green salad."
INGREDIENTS:
1 (28 ounce) can stewed tomatoes
1 (16 ounce) can vegetarian refried beans
1 (15 ounce) can whole kernelcorn, drained and rinsed
1 (15 ounce) can green beans
1 (14.5 ounce) can vegetable broth
1 tablespoon dried oregano
1 tablespoon garlic powder
salt and pepper to taste
1 teaspoon dried basil
1 tablespoon dried parsley
2 tablespoons dried minced onion
DIRECTIONS:
1. Puree stewed tomatoes in an electric blender or mixer. Place tomatoes, refried beans, corn, green beans, and vegetable broth in a large pot. Cook over a medium heat. Refried beans and tomatoes will cook down to create a base for the soup. Stir occasionally to prevent stickiness.
2. Add water as needed to prevent over-thickening. Add oregano, garlic powder, salt and pepper, basil, parsley, and minced onion. Cover and cook until mixture is heated through. Add the onions, and continue cooking until the soup is just boiling.